NINGEN ISU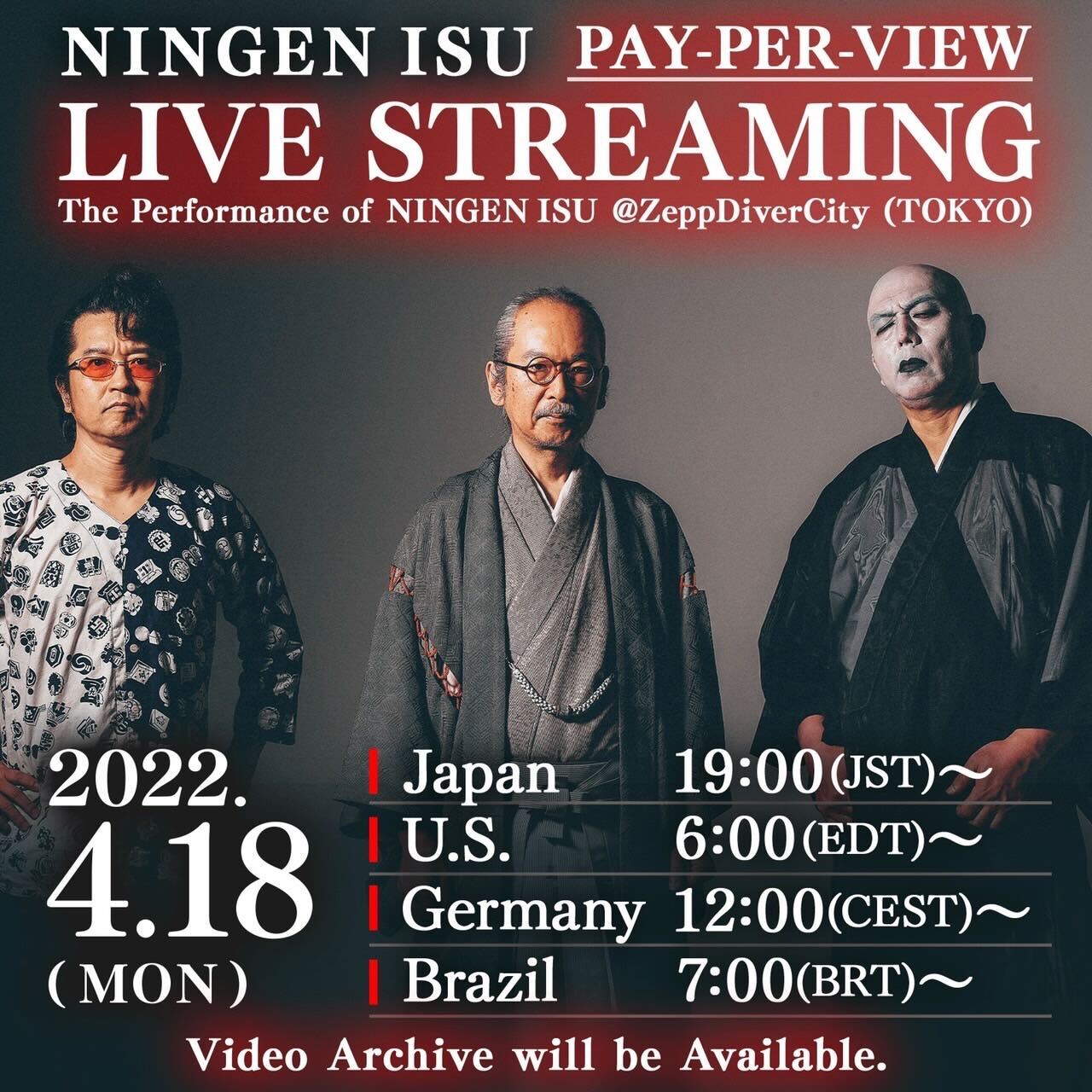 The performance of NINGEN ISU @ZeppDiverCity (TOKYO) on April 18, 2022 will be live-streamed for a fee (domestic and overseas).
The performance of NINGEN ISU Reissue of "Odoru Issunboushi" One-man Tour @ZeppDiverCity (TOKYO) on April 18, 2022 will be live-streamed for a fee (domestic and overseas).

There are also archives for national and international distribution.

Streaming period:
2022/4/18 (Mon) 19:00 (JST) - 2022/4/24 (Sun) 23:59 (JST)

Sales period:
2022/3/27 (Sun) 12:00 (JST) - 2022/4/24 (Sun) 21:00 (JST)


▼ Viewing ticket for Japanese residents
https://eplus.jp/ningenisu22st

Ticket Price 2500 yen (tax included)

* A separate system usage fee of 220 yen will be charged.

Sales period:
2022/3/27 (Sun) 12:00 (JST) - 2022/4/24 (Sun) 21:00 (JST)


▼ Viewing ticket for overseas residents
https://ib.eplus.jp/ningenisu22st

Ticket Price ¥ 2612 (VAT included)

Sales period:
2022/3/27 (Sun) 12:00 (JST) - 2022/4/24 (Sun) 21:00 (JST)


Streaming Plus Service is only available in the following countries and regions.

Australia, Brazil, Canada, France, Germany, HongKong, Indonesia, Italy, South Korea, Macao, Malaysia, New Zealand, Philippines, Poland, Singapore, Taiwan, Thailand, the United Kingdom, the United States
22nd NEW ALBUM『KURAKU』
Released August 04, 2021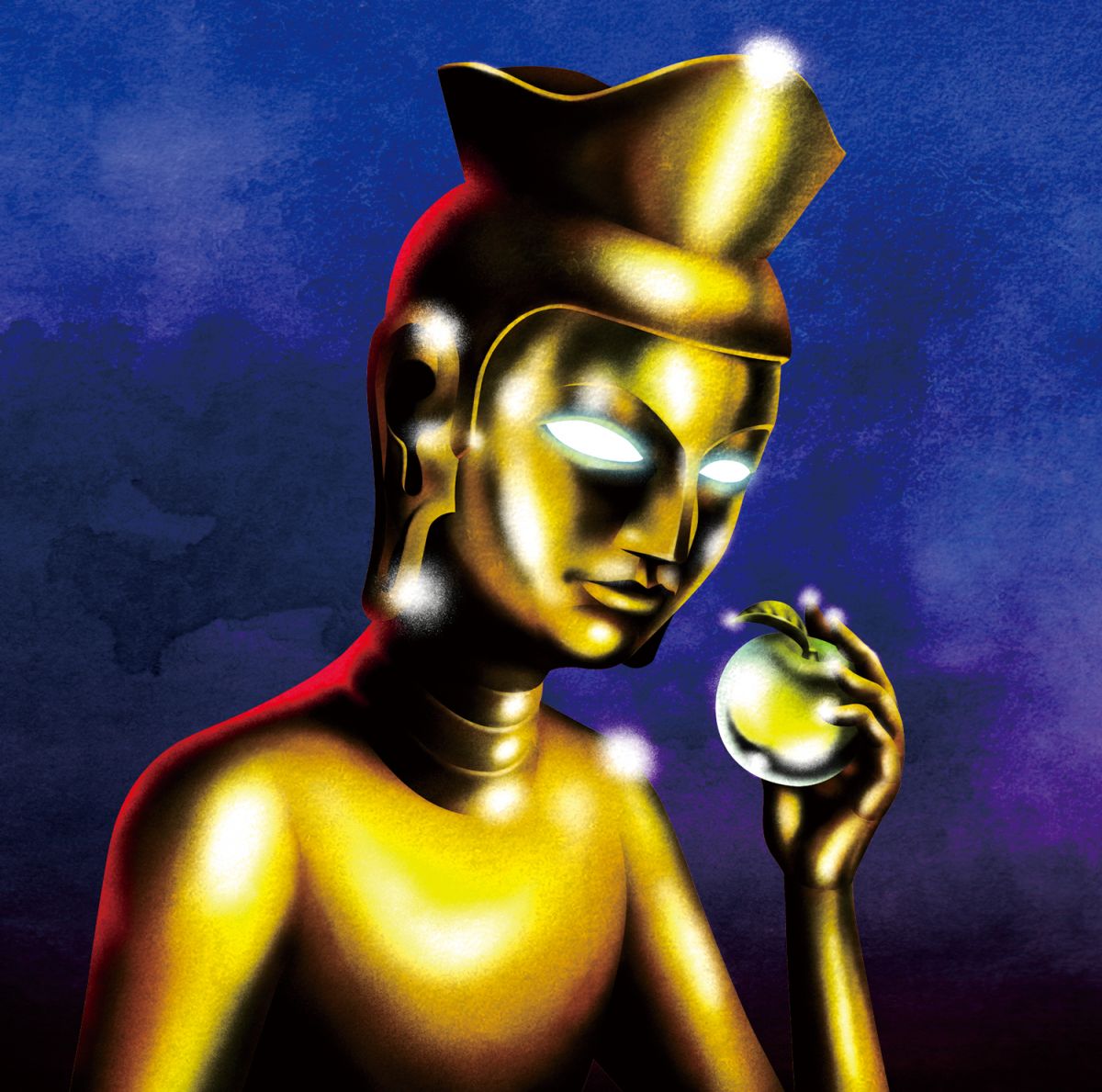 『 KURAKU (苦楽)』
1. Toshishun (杜子春)
2. Kamigami no Koushin (神々の行進)
3. Akuma no shohousen (悪魔の処方箋)
4. Ankoku Ou (暗黒王)
5. Ningen Robot (人間ロボット)
6. Uchuu Kaizoku (宇宙海賊)
7. Hashire GT (疾れGT)
8. Seikimatsu Jinta (世紀末ジンタ)
9. Nayami wo Tsukinukete Kanki ni Itare (悩みをつき抜けて歓喜に到れ)
10. Koukotsu no Tourou (恍惚の蟷螂)
11. Shijou no Kuchibiru (至上の唇)
12. Nikutai no Bourei (肉体の亡霊)
13. Yoakemae (夜明け前)




【Album concept】
Children in Showa era(Japanese era 1926-1989) were vaguely imagining the rosy future in 21st century where everyone lives comfortably with a smile in a bright society. Now, what about the 21st century that has arrived? It may have become comfortable. But when it comes to rosy, I don't think so.I personally feel the air that seems to be choking because innocent personality and prominent behavior are considered semi-evil. It may have been a sudden event since last year, but we can no longer smile at each other. It's like a dystopia that George Orwell foresaw. If this disaster is put to an end a few years later, I can't help but terrify just by imagining what the future holds for us at that time.
We have chosen an easy path named rich and comfortable. But I think. I think that life is only when there is suffering. To gain a harvest, people have to work hard to cultivate the fields. People are born and die, and in the meantime they experience many farewells and become affectionate. People learn to forgive others from sadness and suffering and become able to respect each other. In a way, suffering may be the happiness. The suffocation these days must seem like the result of pushing (or being directed to) the hardships to the corner.
Perhaps bitterness and comfort are two sides of the same coin. Only when there is suffering can the comfort shine and we feel happy.In this album, I want to draw the sadness and suffering in life, the worst future map, the wrong choice in the sense of being human, etc. with a hard sound. Of course, I will take great care not to give up a specific event so as not to be unnecessarily critical. From a modern point of view, if I could sing universal things, it would be a great success.
By the way, "KURAKU" is also the name of a popular literary magazine(Japanese) before and after the war. Ranpo Edogawa's "The Human Chair" was published in this magazine. I thought it was interesting and suitable as the next work of the previous album "SHIN SEINEN", so I proposed this title.

Shinji.Wajima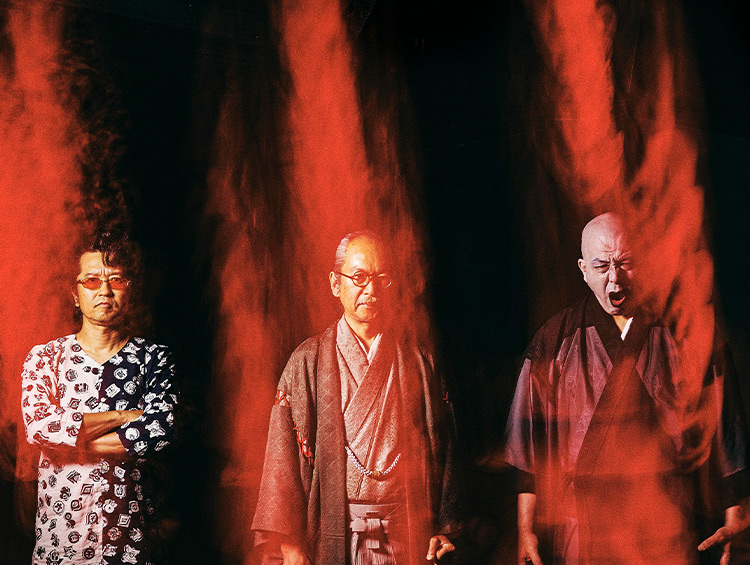 NINGEN ISU
NINGEN ISU (which translates to "The Human Chair") is a Japanese three-piece hard rock band. In 1987, the band was formed by Shinji Wajima (Guitar & Vocals) and Kenichi Suzuki (Bass & Vocals), who were classmates in the same high school in Aomori Prefecture in the northern area of Japan.
In 1989, they made their first appearance on the popular audition TV show "Heisei Meibutsu TV Ikasu Band Tengoku". They attracted everybody's attention for their weird hard rock music and Suzuki's attire of a popular manga character, "Nezumi Otoko (Rat-man)" from the famous manga "GeGeGe no Kitaro."
In 1990, they did their major debut with their first album "Ningen Shikkaku (No Longer Human)".
After some replacement of the drummers, Nobu Nakajima(Drum & Vocals) joined the band in 2004 and then NINGEN ISU has kept going with the current 3 members.
Throughout their career since their debut, they have stuck to their one and only expression/view of the world featuring a mixture of their lyrics based on Japanese classical literature, their musical style influenced and inspired by classic hard rock and progressive rock, and folk culture of their place of birth, Aomori. Without abandoning their belief in themselves, they have continued to constantly release their unique original albums.
In 2013 and 2015 respectively, they participated in the "OZZFEST JAPAN", a rock festival organized by Ozzy Osbourne.
In 2019, their 30th anniversary year, they released their 21st album "Shin Seinenn (New Youth)". Now sales of the album have reached the highest-ever level in the band's career. Also, a music video for "Heartless Scat" released in advance to promote the album has attracted tremendous worldwide interest on YouTube.
In 2020, they held one-man tour in Europe successfully : two concerts in Germany and one concert in England. They wrote "Mugen no Juunin Butouhen" as the theme of Mugen no Juunin-IMMORTAL second season from April. In September,The movie "NINGEN ISU Band Seikatu Sanjuunen" was released nationwide.
In 2021, The 22nd album "Kuraku" is released on August 4th.
『NINGEN ISU EU TOUR 2020』
19.02.2020 Lido Club Berlin [DE]
20.02.2020 Zeche Bochum Bochum [DE]
21.02.2020 Underworld Camden London [GB]
【EU TOUR 2020】NINGEN ISU/ Heartless Scat (The Underworld Camden)
Official english interview
CD/DVD/ Merchandise
『NINGEN ISU ONLINE STORE』
FOR OVERSEAS CUSTOMERS
Worldwide Shipping Available At:
30th Anniversary Best Album is available on Amazon
Heartless Scat
Namahage
The Colour out of Space
Member Comment
Thank you for watching our videos